Testing, Adjusting and Balancing (TAB) of HVAC System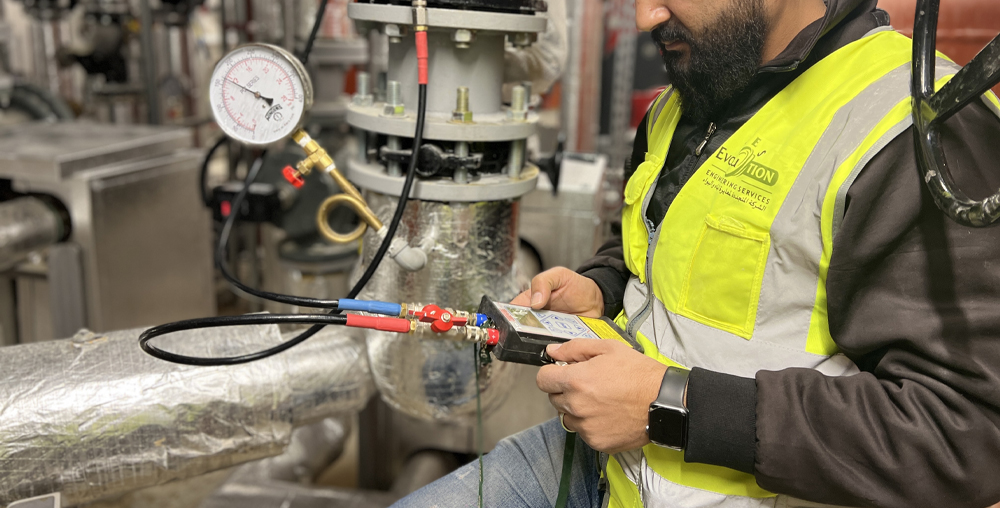 According to NEBB Procedural Standard for Testing, Adjusting and Balancing of Environmental Systems (2019-Ninth Edition), Testing, Adjusting and Balancing (TAB) is "A systematic process or service applied to HVAC systems, and other environmental systems, to achieve and document air and hydronic flow rates".
Testing:
Testing is the base of our business, whether it is in new construction or already existing buildings, with chillers, boilers, air handlers, package units, exhaust and ventilation fans, circulating pumps, and many other equipment.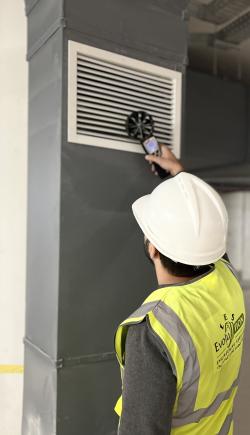 Adjusting:
The varying of system flows by partially closing balancing devices, such as dampers and valves, and varying fan speeds to achieve optimum system operating conditions within design and installation limitations.
Balancing:
Balancing is the methodical proportioning of air and hydronic flows through the system mains, branches, and terminal devices using acceptable procedures to achieve the specified airflow or hydronic flow within installation, testing and design limitations.
The services provided by Evolution Engineering Services under this field are:
Complete air and hydronic testing and balancing of large, medium, and small commercial air conditioning systems (i.e. VAV, multi-zone, double-duct, single zone with reheat systems).

Balancing air and water distribution systems.

Adjusting the total system to provide the specified quantities.

Performing accurate electrical measurements.

Establishing quantitative performance of all equipment.

Measurement of sound and vibration levels.
Our Services
By combining our expertise, experience and the energy of our certified team, each client receives best quality of service.