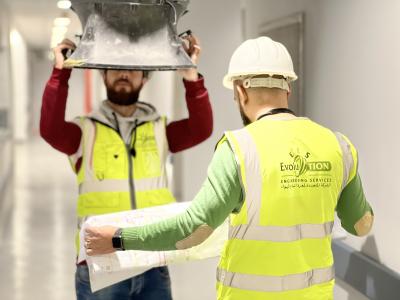 Evolution Engineering Services (EES) was founded to meet the needs for professional and specialized engineering services for its clients and to advance the quality of the constructed environment while managing the process as effectively and efficiently as possible. Our ability to deliver results and build long-term partnerships with our customers is a fundamental part of our business.
Evolution Engineering Services (EES) is specialized in a wide range of engineering services including Testing, Adjusting and Balancing of HVAC systems, Commissioning and Retro-Commissioning Management services of MEP Systems, Air Duct Cleaning, Energy Auditing, Clean Room Testing, Building Envelope Testing, EDGE Expert Services and Instruments & Pumps Trading.
We in EES proud that we are available, specialized, organized, certified, qualified and approved.