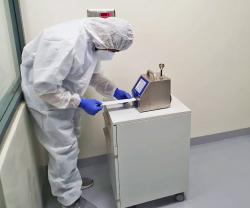 Cleanrooms are designed to use HEPA filtered air and specific airflow design parameters to reduce contamination and control airborne particulate concentrations and environmental conditions in critical areas. Cleanrooms can be under positive or negative pressure.
EES provides the testing services of cleanrooms as per international standards and procedures to achieve the projects requirements.
Our Services
By combining our expertise, experience and the energy of our certified team, each client receives best quality of service.